JUVENILE JUSTICE YOUTH ADVISORY BOARD
ABOUT THE YOUTH ADVISORY BOARD
The Michigan Juvenile Justice Youth Advisory Board (YAB) is a group of young people aged 16-24, most of whom have had direct contact with the justice system, and are passionate about informing and transforming juvenile justice in Michigan. Through the support of the Michigan Committee on Juvenile Justice and the Data Lab, we officially commenced our work in early 2017 with the intention to elevate the voices of young people in the decisions that affect them most.  This involves a deep investment in the personal and professional development of our members, who bring a wide range of skill sets, experiences, and aspirations.
Mission
The Michigan JJ Youth Advisory Board is a group of young people who aim to transform the juvenile justice system in Michigan through working with local and state agencies and community members while leveraging the voices of those who are the most impacted.
Vision
We believe in a community and society where young people lead, hold power, and make decisions in a system that prioritizes prevention, restorative practices, and a loving justice.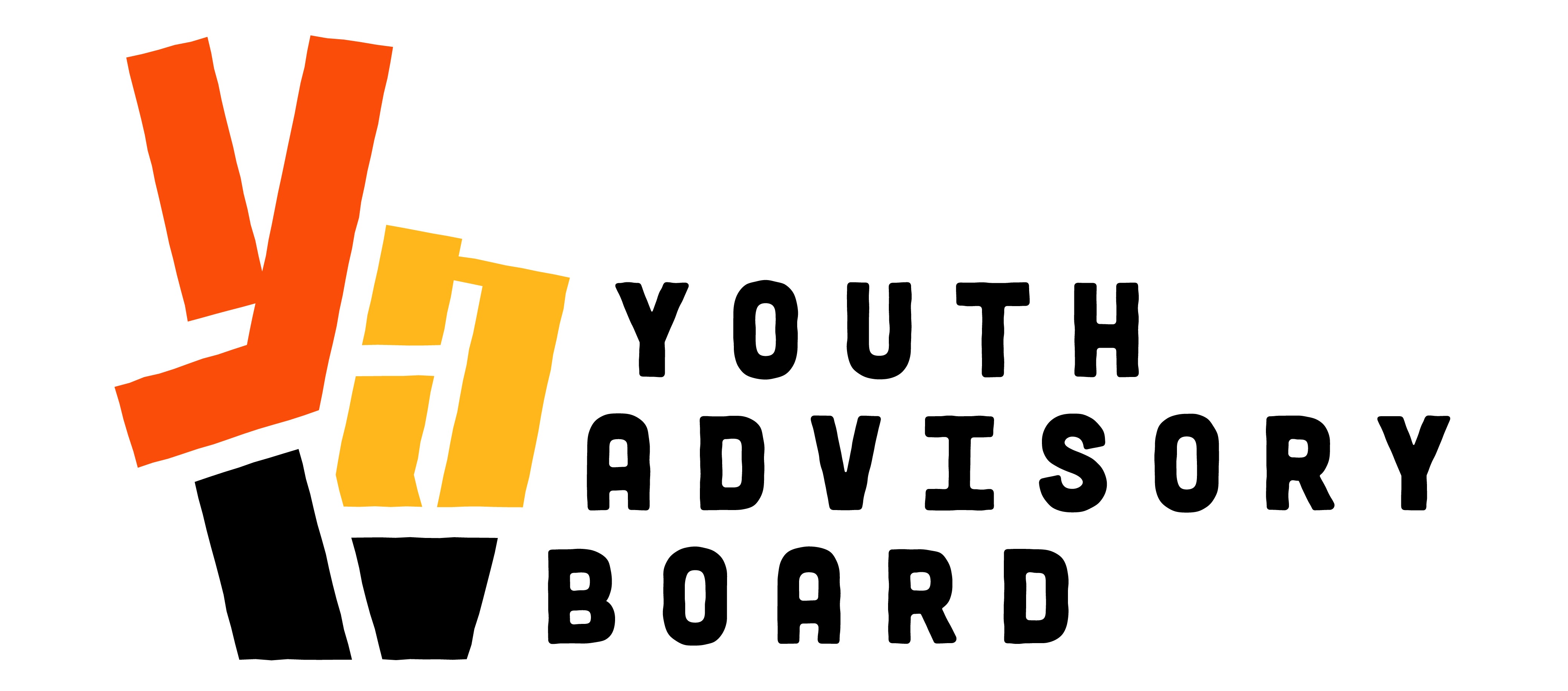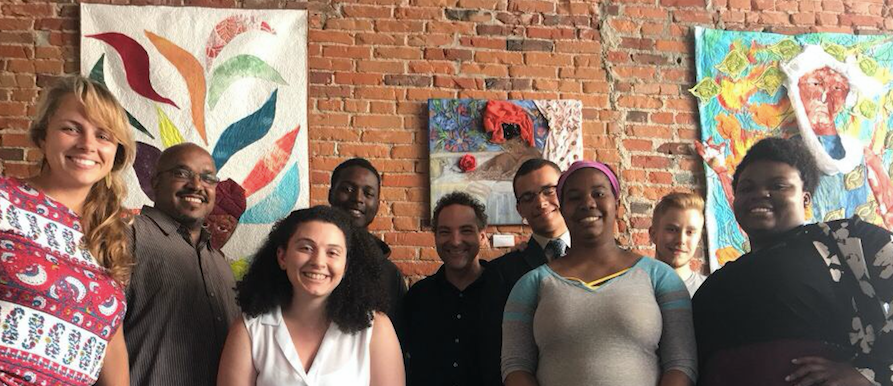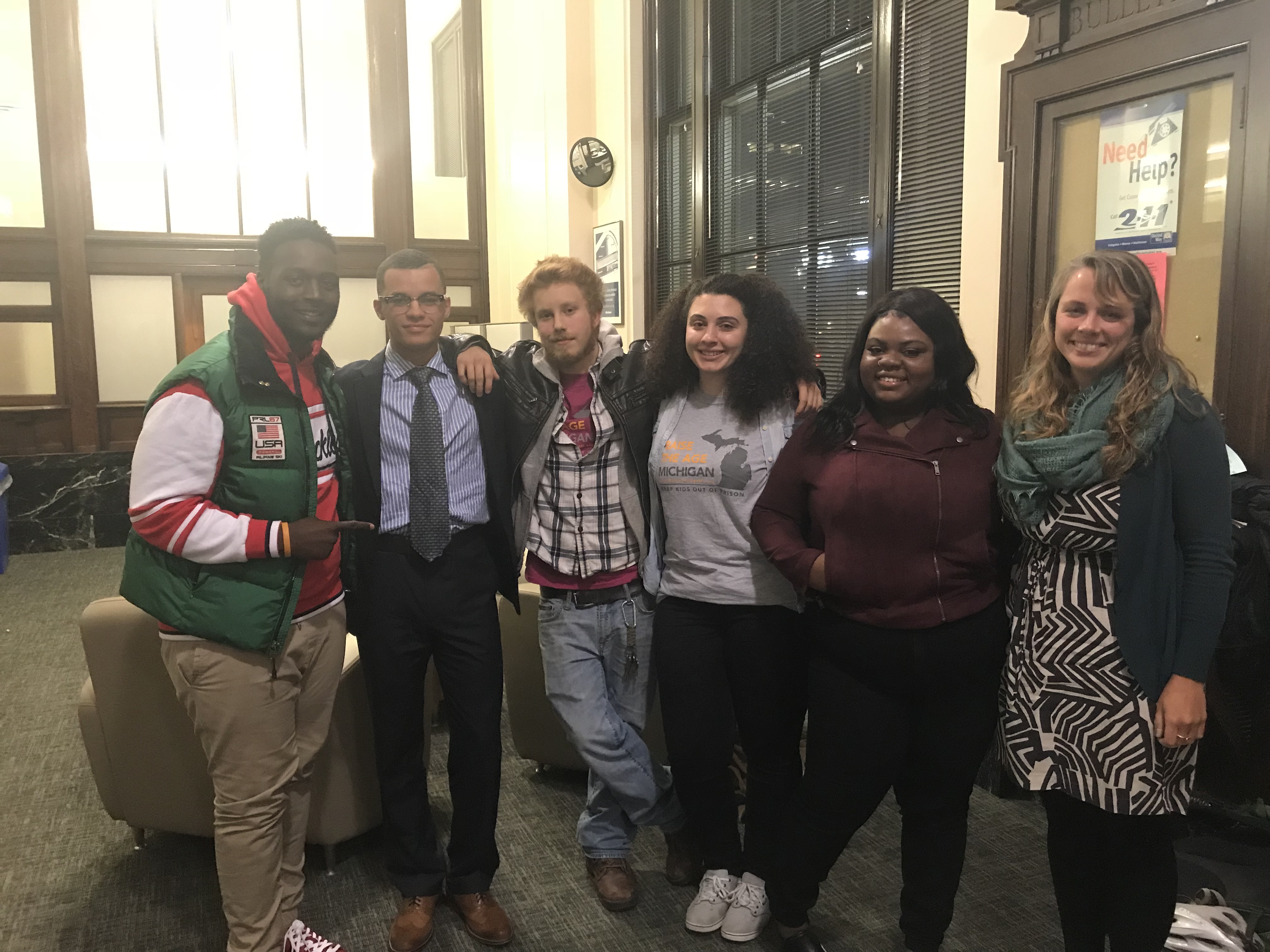 YAB Passes Raise The Age Resolution in Washtenaw County
The Michigan Juvenile Justice Youth Advisory Board (YAB) met with two Washtenaw County Commissioners earlier this fall and we shared our passion about the Raise the Age campaign. Michigan is one of five states in the nation that automatically prosecutes 17-year-olds as adults. The campaign seeks to increase the age of juvenile jurisdiction from 17 to 18. During our meeting with the county commissioners, they taught the YAB how to write a resolution. We then crafted a resolution asking the Washtenaw County Board of Commissioners to urge the state of Michigan to raise the age of juvenile jurisdiction from 17 to 18. The resolution was brought to the floor of the county commissioner meeting on Wednesday, November 15th. The YAB and our allies in the community offered testimony during public comments (testimony starts at about 7:20). Our resolution was voted on later in the evening, and was passed unanimously by the board of commissioners.  The YAB has plans to take this resolution to other Michigan counties.
Read the MCJJ Executive Order here.
Read the YAB Resolution here.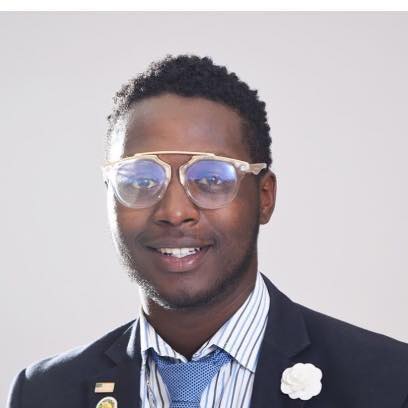 "Ypsilanti Teen Speaking at Federal Hearing on School to Prison Pipeline"
Youth advisory board member DaQuann Harrison was highlighted by MLive for his work with the Dignity in Schools Campaign. DaQuann joined others in offering testimony at a hearing of the U.S. Commission on Civil Rights regarding federal protections for students of color with disabilities.
Read the MLive article here.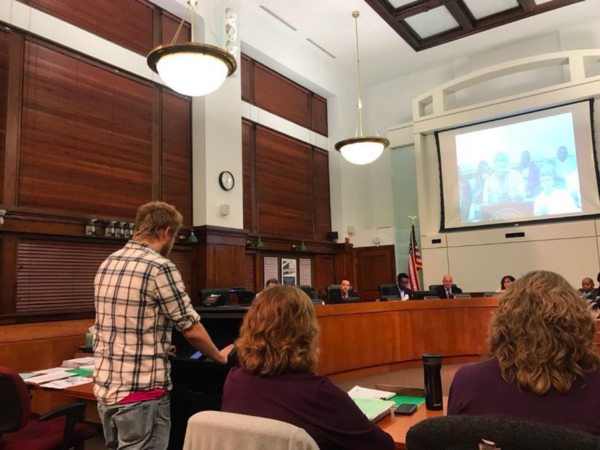 "I was 15 and I turned my life around"
Andrew Kruszewski wrote a blog post in collaboration with Human Impact Partners, a public health advocacy organization based in Oakland, California. In his post, Andrew shares his experience with the juvenile legal system and the impact of the treatment he received through the Growth Works Adolescent Dependency program.
Read the blog post here.
Applications and Inquiries